"It's amazing what one can do when one doesn't know what one can do" (Jim Davis)
Consequences is proud to support the following charities:
The Addis Ababa Women's Fistula Hospital
The Hospital is world-renowned for its treatment of women who have suffered terrible injuries during childbirth. They have treated over 20,000 patients, many of whom have endured years of incontinence and shame. Women come to the Hospital from all over Ethiopia. They arrive in a terrible state. They are mourning the stillbirth of their baby, incontinent, rejected by their husbands, homeless, unemployable and without friends. They are refugees not from political persecution but from societal disdain.
At the Hospital they are looked after in a warm and loving atmosphere and given free re-constructive surgery. After only three weeks they are completely cured and well enough to return home and to start living a normal life once more.
95% of all the women who come to the Hospital are cured after a simple operation that costs just £100.
---
Help the Hospices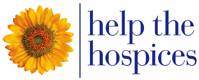 250,000 terminally ill adults and children rely on hospices every year. Each of these patients will be a mother or father, brother or sister, friend or colleague. At home, in day care and in the hospice, the care they receive is tailored to their own individual needs, and is given free of charge. Collectively, hospices must raise over £300 million every year to keep going. The generosity of our supporters enables Help the Hospices, as the national charity for the hospice movement, to help local hospices give outstanding care and support to their patients, together with their friends and families.
http://www.helpthehospices.org.uk/
---
Amnesty International

Amnesty International is a worldwide movement of people who campaign for human rights. Their work is based on careful research and on the standards agreed by the international community. They are independent of any government, political ideology, economic interest or religion.
Amnesty International mobilizes volunteer activists — people who give freely of their time and energy in solidarity with those whose rights have been abused. At the latest count, there were more than 2.2 million members, supporters and subscribers in over 150 countries and territories in every region of the world. Volunteers come from all walks of life, with widely different political and religious views, united by a determination to work for a world where everyone enjoys human rights.