"There is a theory which states that if ever anyone discovers exactly what the Universe is for and why it is here, it will instantly disappear and be replaced by something even more bizarre and inexplicable. There is another theory which states that this has already happened." (Douglas Adams)
Author(s):
Graham Arnold, Clare Gardener, Sue Lee, Tym Norris
Game EMail:
queenortart AT gmail DOT com
GM(s):

| | |
| --- | --- |
| Graham "The Underpants of Doom" Arnold | g DOT arnold39 AT tiscali DOT co DOT uk |
| Clare "Clare" Gardner | cmcnall AT googlemail DOT com |
| Sue "Queenortart" Lee | queenortart AT gmail DOT com |
| Tym "Tym" Norris | heretic AT mistral DOT co DOT uk |

Organization:
Peaky games
Male Players:
Min: 6 / Max: 6
Female Players:
Min: 3 / Max: 3
Neutral Players:
Min: 0 / Max: 0
Total Players:
Min: 9 / Max: 9
You must be logged in to signup for this game
---
Newspaper Headline
The Millennium Dome was raided earlier today by an intrepid armed gang, who used a JCB to break in and steal the De Beers diamonds worth an estimated 220 million pounds. They escaped by speedboat up the Thames.
If you have any information as to their whereabouts call Crimestoppers on 0800 555 111.
The governor Mr Jackson told you to come to meet him early at the lock up, because you're the only one he trusts, but when you got there he was brown bread. You've got just three questions. Who killed him, who will take over the gang, and most importantly where's the bloody loot?!
Borrowing heavily from the universe of Lock Stock and Two Smoking Barrels, Layercake and Snatch, this short and potentially rather silly game gives you the chance to release your inner East London Gangster.
WARNING - there may well be character death in this game. Shooters'll be provided by the management. Players must be over 18
---
Arnold, Graham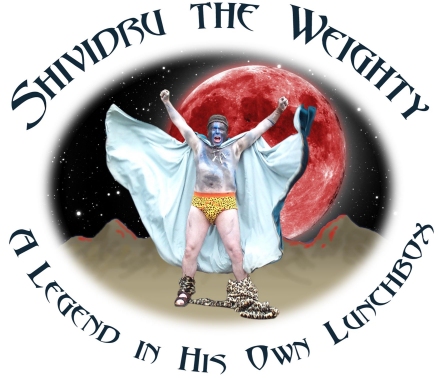 Gardner, Clare

I've been gaming for nearly twenty years, freeforming for the past ten but I am a novice GM and writer. "Geezers" is the first game I've helped to write and Consequences B will be my first time GMing.
Lee, Sue

Uberfrockmeisterfuhrer seeks minions to sacrifice their lives in the pursuit of world domination. Full training given, benefits include excellent pension plan and full dental. Boiler suit and AK47 provided.
Applicants with dependants need not apply.
Norris, Tym

I've been a gamer since forever. I get to play with X-Rays and very high voltages, so I can claim to be a genuine Mad Scientist.