"You have to put yourself in a position to be lucky." (Roelof Botha)
Lucky Consequences, November 22–26, 2018, Naish Holiday Village, Christchurch, Dorset

Shogun (16–18 February 2018)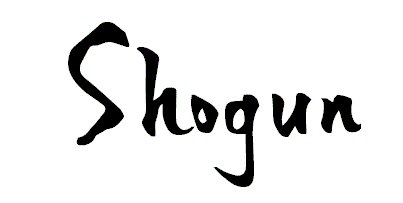 'In the midst of chaos, there is also opportunity' – Sun Tzu, The Art of War
Shogun is a weekend-long freeform, for approximately 72 players, loosely set in the late 16th century in Japan. However, the game is not an historical re-enactment
Conceived by by Nathan Richards, Richard Salmon & Richard Perry
With additional material by Chad Brinkley, A.J. Smith and Carol Johnson
A weekend long Freeform game for approximately 72 players
See http://www.ishtari.co.uk/shogun/game_info.htm for more details.
Peaky
This is an annual event, where game writers, both brand new and experienced come together for a weekend in the Peak district. The aim is for small groups to write short games in the space of around 24 hours. These are then play tested in a safe and encouraging environment the following day.
The following games, and many others, that have run here at Consequences started life at recent Peaky events:
Miss Maypole
The Day the Music Died
Night Train
The Highgate Club
A Turn on the Radiance Rose
Sword Day
Small Town Folks
Consequences believe that as an event we should be encouraging people to write games for us to play! Peaky is open to everyone to attend, regardless of experience. It positively welcomes new writers, (including someone who had never even played a freeform on one occasion!)
The next event is being held at:
http://www.upperrectoryfarmcottages.co.uk/ in May 2014.
More details can be found at the Peaky Yahoo group:
http://games.groups.yahoo.com/group/peaky/
---
Polo-shirts embroidered by: http://www.corporate-embroidery.co.uk/
http://www.jezdesigns.etsy.com, http://www.jezdesigns.co.uk

http://www.bedlamitesboutique.co.uk/

http://www.leisuregames.com/
http://www.deathuntodarkness.org/

http://www.reapersrevenge.co.uk

http://www.havingalarp.com
If you would like a link to your convention/event here please email us.