"The imaginary world has always been the most fun place for me to be." (Clare Forlani)
Imaginary Consequences, November 19–22, 2015, Naish Holiday Village, Christchurch, Dorset

ALL BOOKINGS FOR ACCOMMODATION MUST BE MADE VIA CONSEQUENCES!
Hoburne Naish
Christchurch Road
New Milton
Hampshire
BH25 7RE
Tel: 01425 273586
Click here for a PDF map of the site.
Price for Lodges from Thursday night to Monday Morning
Cheques for lodges should also be sent to the UK Freeforms address above, not to the venue. Send a deposit of £50 to secure a lodge, or £25 for a room in a lodge. If you pay the balance by 31-Aug-2015, the costs will be:
Single room early bird £130, after 31-Aug-2015 £150
2 bed early bird £260, after 31-Aug-2015 £286
3 bed early bird £300, after 31-Aug-2015 £330
4 bed early bird £388, after 31-Aug-2015 £420
This is a blatant attempt to get you all to book your accommodation in advance so that we can work on numbers. You can book a whole lodge or a bed space in a lodge.
And note, in order to book a lodge you must be signed up on this website, and you must have paid the convention fee.
Queries to accommodation@consequences.org.uk
How to Pay
Here are the details for paying for registration fees, accommodation and polo shirts. NOT FOR CARVERY – please pay Naish direct for this.
Bank transfer
If you have a UK bank account, you can now pay by BACS. UK Freeforms bank account details are as follows:
sort code : 30-99-52
account number : 00583360
>You must also email payments@consequences.org.uk to let us know that you've made a payment, and who/what it's for. If your bank gives you the option of including a reference with the payment, then something like CONS_YOURNAME would be helpful.
Paypal
Paypal is still available if you prefer to use that method or if you are overseas: here's the button below. Make sure you fill in the description about what you're paying for so that we can update the website accurately with what you've ordered. If you're paying for more than one thing or if you're paying on behalf of a group, please give a breakdown, eg "£50 deposit for 3-bed lodge for me, Wally and Hector + £30 for my con fee". Then you'll get to enter the total amount that you're paying in the "Item price" box on the next screen after clicking the button.
Other
If you can't use BACS and would rather not use PayPal, please contact us for alternative payment options.
Where's the nearest Train Station?
There are two local train stations; Hilton Admiral and New Milton. According to their traintaxi entries, Hilton Admiral doesn't have a taxi rank or office nearby but recommends telephoning Admiral on 01425 277888, whereas New Milton does have a taxi rank or office nearby (Galleon on 01425 622222).
We suggest using either Christchurch or New Milton stations.
Lodge
There are two keys for each lodge, which require a £5 cash deposit each.
All the lodges we are using are located in the Meadow. In your pack will be a map showing the park layout and highlighting your chalet location and the location of the LARP chalets.
Each lodge has a number of twin or double rooms. Each room should have no more than two occupants. Sleeping in public areas of the camp or in the convention areas is forbidden.
The lodges all have equipped kitchens, with a cooker, microwave, dishwasher etc. There are saucepans etc, and a full fridge and freezer. There is a small welcome pack with some tea and coffee, and a dishwasher tablet, and if you need more tablets there will be some on the Ops Desk for a contribution to the charity tin. You'll probably need to buy some bin bags, and we've always ended up buying a washing up brush.
Bedding is provided, but towels are not, nor is soap. Please ensure that, despite this deficiency, Sammy the Soapbar remains your friend.
There's at least one TV with a DVD in each lodge.
You need to vacate your lodge by ten o'clock on Monday morning. Please make sure you've washed up, and leave everything in a reasonable state and if you redistribute the furniture, please put it back.
Recycling facilities for glass, metal, paper and card are located behind the main building on the right hand side. If you take things there every time you go to the main building then the cleaners won't be able to tell quite how much you've consumed.
What are the opening hours for the main building?
The building opens at 08.00 and closes at midnight. The bars will stop serving at 23.00, so make sure you get a round in before they close.
Can I take my own beer into the main building?
No. The site are remarkably tolerant of us eating chocolate, and limited snacks in their space, but please exercise restraint and common sense. They take a very dim view of people bringing their own alcohol.
Where do I get drink then?
There are two bars – the main bar and Smuggler's retreat. Both will be used as game spaces, but you can still get in there and get a pint. Please don't gawp excessively at the LARPers whilst you're there, unless they encourage you.
Where do I get food?
There's a shop on the site, but don't get your hopes up. It's closed, as is the launderette and the outdoor swimming pool. Also there's no cashpoint.
There is a snack bar, which also does coffee, open most of the day. It's very much the burger and chips variety of food. Smuggler's Retreat has a larger menu, which includes vegetables and everything!
There are dispensing machines for cold drinks and chocolate in the main building.
There's a Sainbury's about fifteen minutes away, with a cashpoint, petrol station and pharmacy:

1 Lyndhurst Road
Christchurch
BOURNEMOUTH
Dorset
BH23 4RY
Tel: 01425 277885
Fax: 01425 276798

| | | |
| --- | --- | --- |
| Day | Opening time | Closing time |
| Mon | 0700 | 2300 |
| Tue | 0700 | 2300 |
| Wed | 0700 | 2300 |
| Thu | 0700 | 2300 |
| Fri | 0700 | 2300 |
| Sat | 0700 | 2200 |
| Sun | 1000 | 1600 |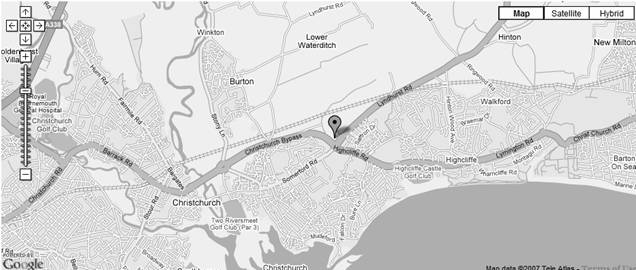 Tesco's has an express store about half a mile away (number 1)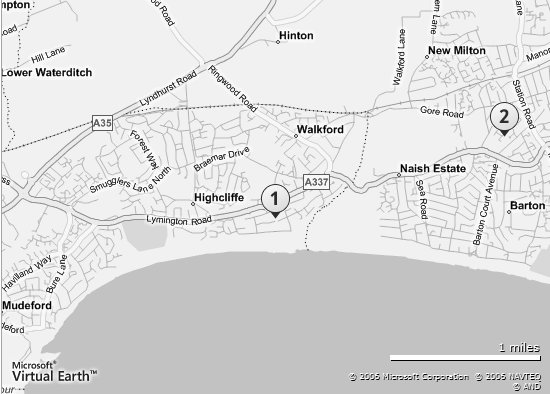 And a normal store (marked number 3 below) about 2.5 miles away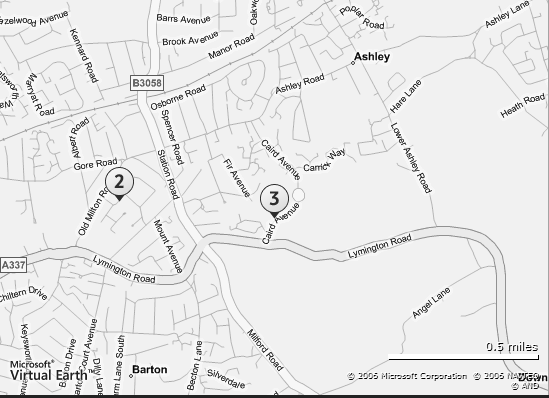 Is there accommodation available for disabled people?
Yes, there are Disabled Lodges – please contact info@consequences.org.uk to discuss access, etc.
How do I put things up on the walls in the lodges and the main building?
Please use blu-tac or masking tape and position things onto a wooden or painted surface, not onto plaster or wallpaper. The con desk will have limited supplies.
How do I get a taxi?
Galleon Taxi Service,
Station Approach, New Milton, Hampshire BH25 6JS
Tel: 01425 622222
Highcliff Taxis,
4, Hurst Close, Naish Estate, New Milton, Hampshire BH25 7RF
Tel: 01425 627788
Can I carry my enormous weapon around?
Stop that sniggering at the back. LARP and other weapons are not to be used outside of the game space. This includes toy weapons, "boffers," or anything that is liable to trip others. Please use common sense. Do not wander around waving toy guns or knives, even brightly coloured plastic ones, keep them confined into game spaces.
What else should I bring?
A torch! For walking around the site in the dark.
Can I use my computer to play World of Warcrack?
There is wireless access in the main reception and the side lounges inside the main building,
Taxis
Taxis should be booked to pick people up from main reception.
Mobile phones
Phone reception is dreadful especially inside the main building, do not rely on this to contact people! There will be a message board at Con reception for non urgent things.